Source: California Invasive Plant Council

URL of this page: http://www.cal-ipc.org/index.php
Quick Links
Plant Profiles - Information clearinghouse by species...
Membership - Individual or organizational...
Store - Books, brochures, reports, gear, and more...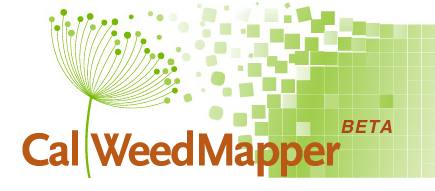 Spring issue out to members, Fall issue now online.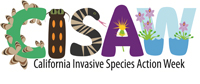 Across California, invasive plants damage wildlands. Invasive plants displace native plants and wildlife, increase wildfire and flood danger, consume valuable water, degrade recreational opportunities, and destroy productive range and timber lands. Cal-IPC works with land managers, researchers, policy makers, and concerned citizens to protect the state's environment and economy from invasive plants. More...
Pamela Beitz of the East Bay Regional Park District leading a field session for a Cal-IPC volunteer training. Sixty attendees learned the basics of invasive plant management.
New at Cal-IPC.org...
2017 Symposium program posted: The 26th Symposium will be held in Palm Springs Oct. 24-27. Register now for early-bird rates! More...
Job posting: Cal-IPC is hiring a half-time Communications & Marketing Manager. More...
Thank you runners: Cal-IPC's Team Run Wild raised $7,000 in the 2017 San Francisco Marathon July 23!
Resources for stewardship volunteers: Four trainings were held around the Bay Area this June and July. More...
Inventory update completed: Cal-IPC has posted responses to comments received and updated the Inventory with new invasive plants and "watch" species. More...
AmazonSmile: Support Cal-IPC when you shop online. More...
Herbicide BMP manual: Information on safe and effective management with herbicides. More...
Climate resiliency reports: Integrating invasive plant management into climate adaptation. More...
Avoiding invasives in landscaping: Our new checklist compiles information from the Cal-IPC Inventory, PlantRight, and the CDFA Noxious Weed List so landscape designers can avoid using invasive plants. More...
Newsletter: Spring issue, featuring Volutaria, Cape-ivy and tamarisk biocontrols, yellow starthistle water consumption, and boot cleaning and more, will be posted when our next issue is mailed to members. Fall issue now posted. More...
CalWeedTalk: Join our email discussion list for job postings, announcements and more. More...